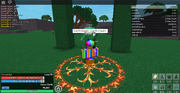 A magic using the environment around you and change colors depending on what type of environment you're standing on.
Rock Avalanche Edit
A barrage of rocks.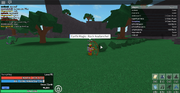 Earth Clash Edit
Stops your enemy's movement and smashes them between two rock pillars. This attack is useful for the user to get near the victim so the user can use Earthquake.
To use this attack, you need to hover your mouse over a target then activate it.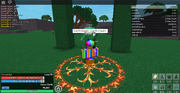 Earthquake Edit
Shakes the ground making anyone near fall and vomit. (75 studs)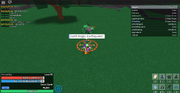 Wall Invasion Edit
A barrage of a wall of rocks being hurled at your enemy.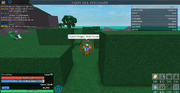 Iron Rock Wall Edit
A wall made of sediments meant to protect you from enemy projectiles.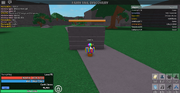 Platre Sonata Edit
A lot of small rocks fused together to become a boulder.